ANADA'S ANNUAL TRUFFLE LUNCH
TRUFFLE LUNCH 2019
Started by owners Jesse and Vanessa Gerner upon opening Anada, every year one of our favourite traditions is our annual truffle lunch. Every truffle season and held in conjunction with Truffle Melbourne's dining program, a new and exciting menu is written to highlight the rich combinations of truffles and Spanish cuisine. Join us for 2019's celebration of one of winter's most luxurious ingredients on Sunday 7th July from 12.30pm.
Your menu: $125pp
Bookings available now via the 'book now' button.
Due to the special nature of this menu, we have limited ability to cater for dietary requirements. Should you require adjustments to the menu, please contact Anada directly via info@anada.com.au to discuss these prior to making a reservation.
EL MENU
On arrival: Truffle infused vermouth
Cold smoked flounder, pine nut ajo blanco, black truffle
Egg yolk, celeriac, black truffle
Leek, bone marrow, Iberico jamon, fino sherry, black truffle
——
King George whiting, manzanilla sherry, black truffle
Lamb backstrap, parsnip, Tasmanian leatherwood honey, rosemary, black truffle
Brussel sprouts, palm hearts, almond, shallots
——
Malt ice cream, spent beer & milk kefir granita, puffed grains, dark chocolate, black truffle
Mothers and grandmothers have traditionally been at the heart of Spanish communities. To reflect this year's MFWF theme of community, we celebrated these women with a long Sunday lunch inspired by the warm balmy afternoons and home cooked meals in our grandmothers' kitchens. Click below to read a review of the event.
Lunch at abuela's table Mfwf 2018
"I love this salad – it's 'freeking' amazingly versatile and great as a healthy lunch or with anything from the wood grill or barbeque," says Gerner. "You can easily do any variation to dress it up or down, depending what you're serving it with."
We can barely believe it's been a whole decade since we launched Añada! We can't thank you enough for your support over the past ten years. It's been such a fun, delicious and memorable ride.
We'll be running a specials format menu throughout the month of February that highlights one or two dishes nightly that we consider to be Añada's Best Hits of the past decade. Feel free to give us a shout if there's anything you'd love to see us revisit, we'd be thrilled to hear from you.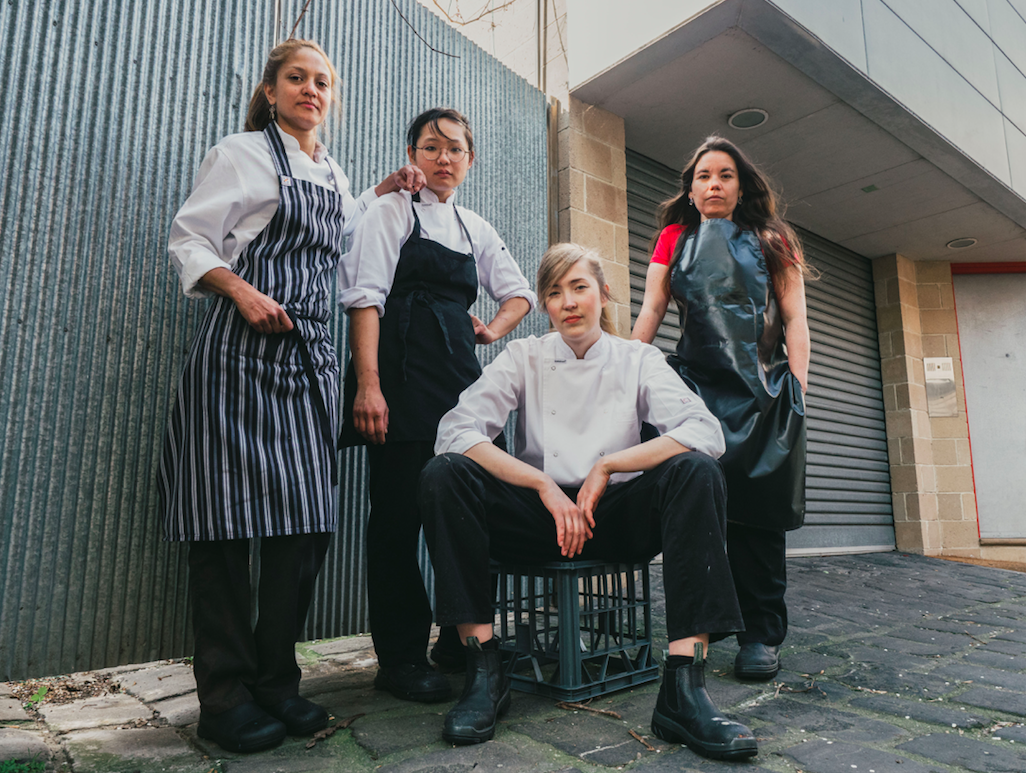 "You have to have good hands; not every one is a painter, for example. I really appreciate when people are delicate with their hands. I have a couple of girls in the kitchen here who are really good with their hands. You need that finesse to put it on the plate."
— chef maria kabal as quoted in conversation with a chef, october 2017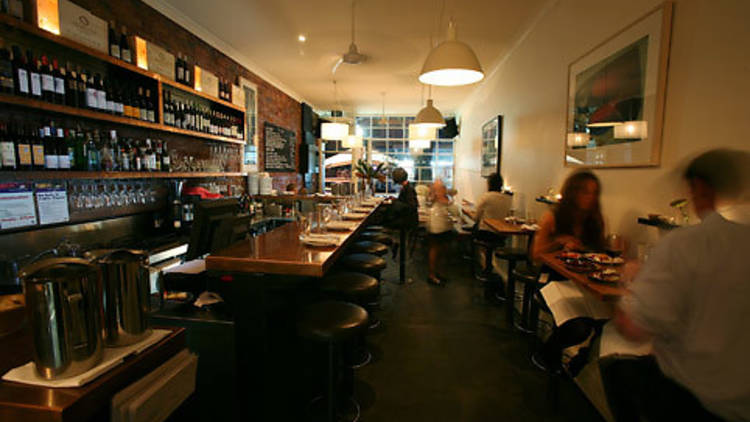 "The service is excellent: waitstaff are both observant and knowledgeable and the restaurant abounds in thoughtful, un-showy little touches... Intimate and stylish without preciousness, featuring an excellent menu and prices that aren't completely beyond the reach of kids in love, it's a perfect spot for a dinner date."
— time out australia, may, 2013
"
Añada is Gertrude Street's tapas bar. It's clean and slick – like something straight out of Madrid. The large front windows, industrial lamps, exposed brick and smooth wooden counter and tabletops are typical of the local aesthetic. But it's what comes out of the kitchen and from behind the bar that brings Añada to life. With a pleasant variety of local as well as Spanish wines, and beers served by a knowledgeable staff, there is rarely an empty glass in the house."
"Añada - an inner Melbourne attempt to provide the same kind of low-key, community bar with good, unpretentious food you'd find all over Spain - leaves a warm residual feeling, every time. It is emblematic of a new style of eating and drinking in Melbourne; tapas and Spanish flavour, minus the clichés."
— john lethlean, gourmet traveller, october 2008